Testimonials
Real comments, from real customers!
"Omg I'm so happy my husband bought your product they smell so good"
@lovekisslaugh24 | Central CA | June 2021
___________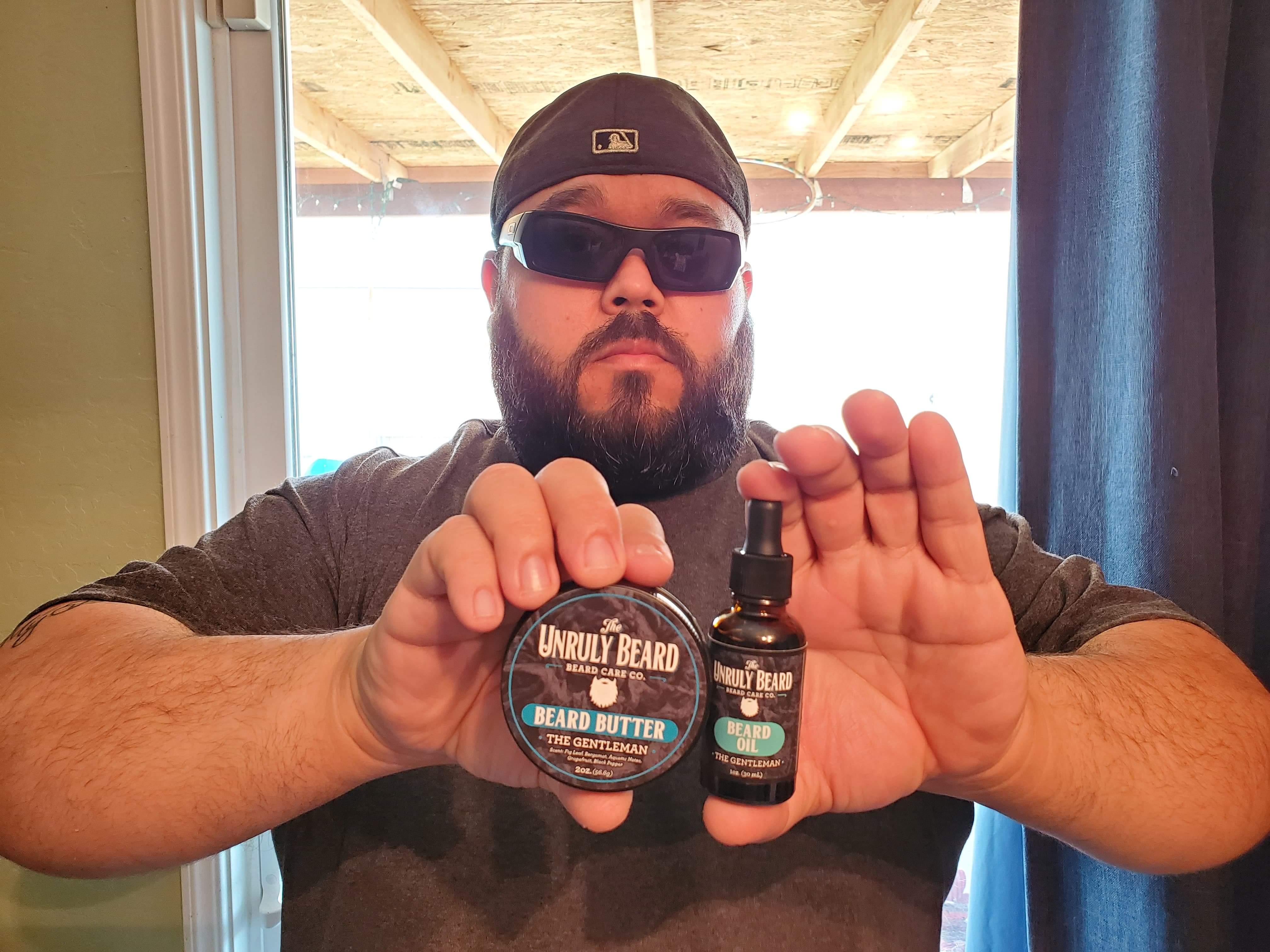 "First time using both products, they were able to control my beard and make it look well groomed. Made my beard really soft and the smell is awesome! Definitely recommend The Gentleman scent."
Daniel Negrete | Central CA | April 2021
___________
"Best stuff I've tried thus far..." - Hubs [My Husband]
"It's the smell for me though! [5 out of 5]"

Amanda Hobbs Augustus | Central CA | February 2021
___________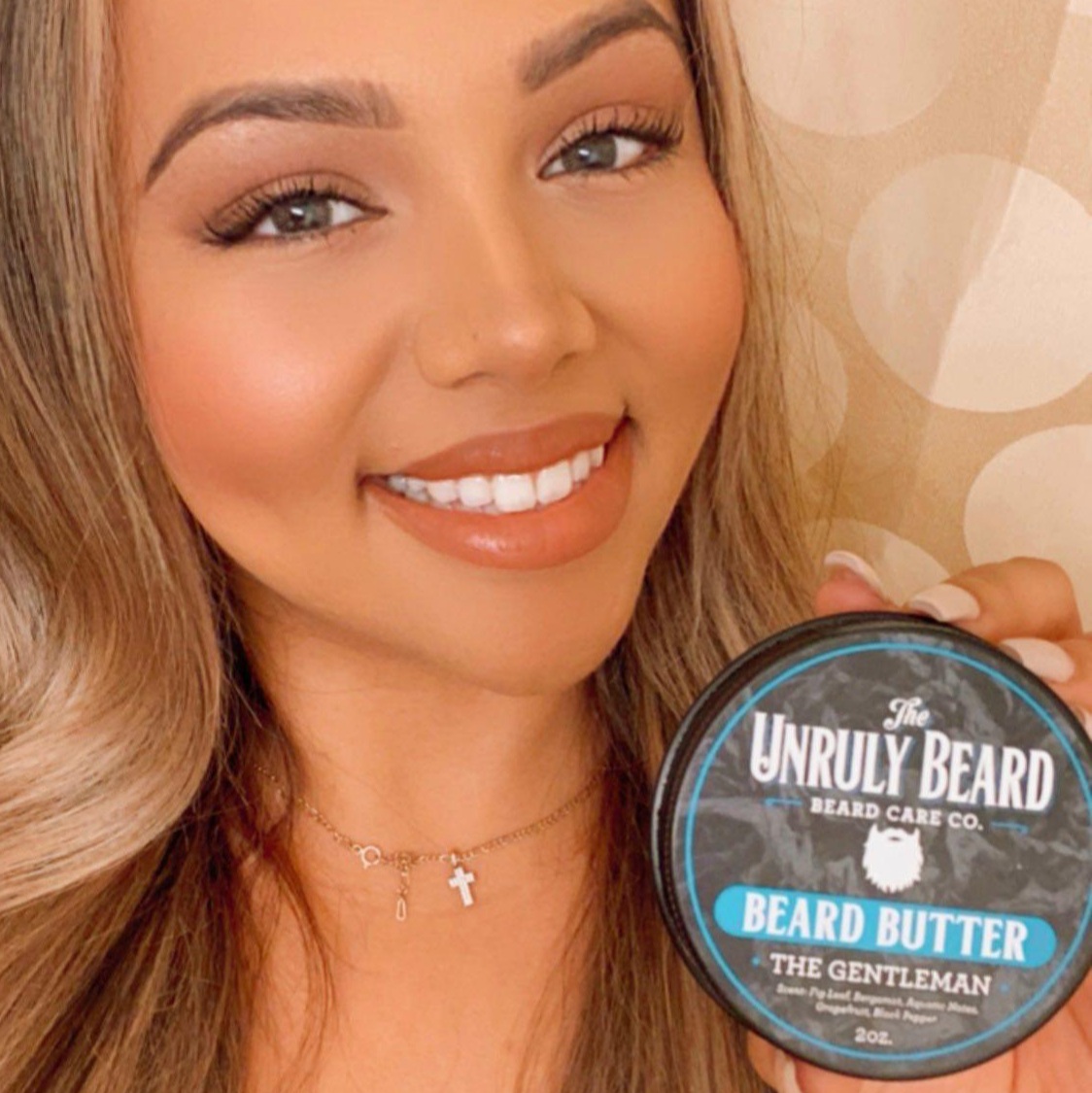 "Gifts for the bearded men in your life! I'm seriously OBSESSED with how these smell...I just can't stop!"
Ivonne Jara | San Jose, CA | December 2020
___________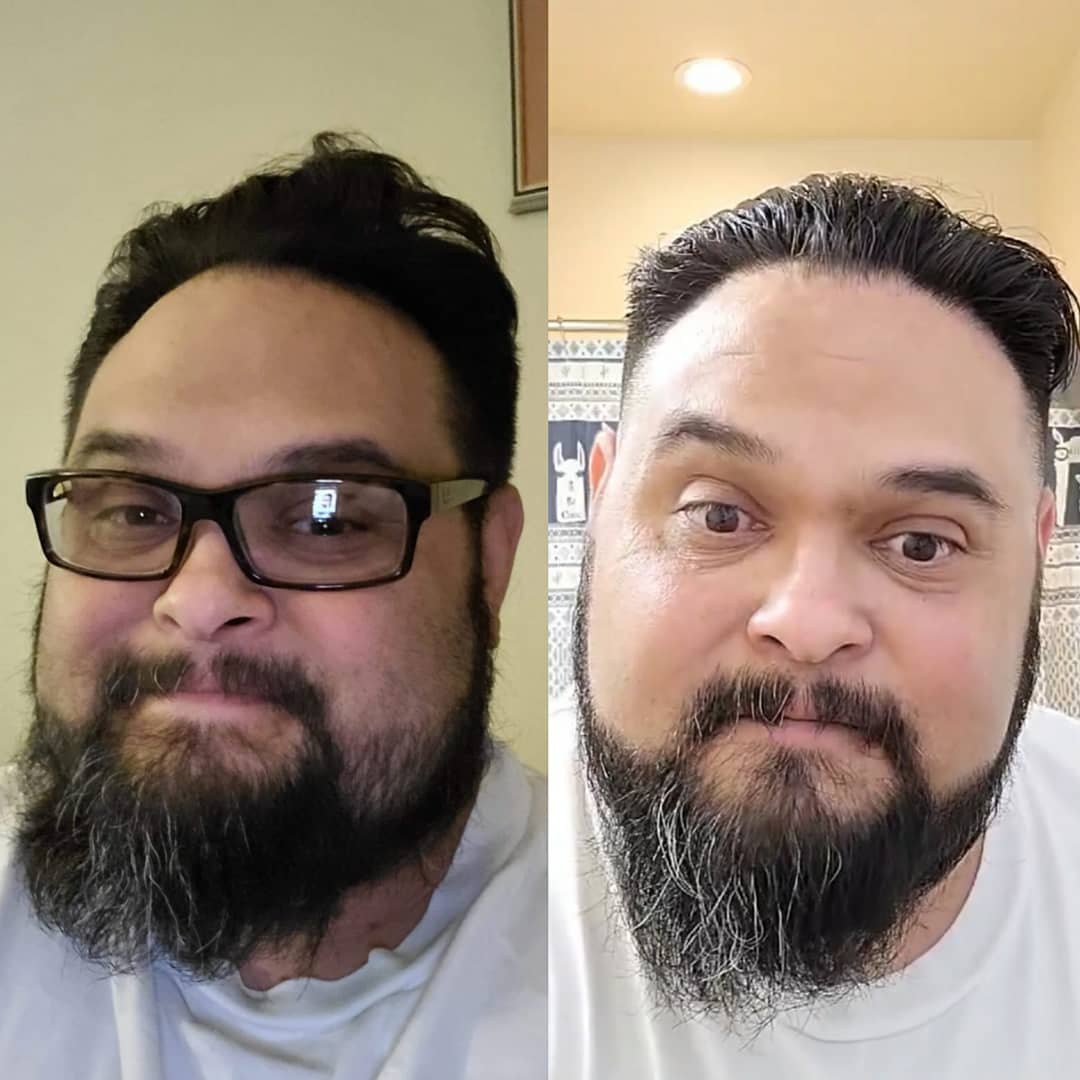 "I've been looking for a line of beard products for a while now and The Unruly Beard | Beard Care Company has the greatest line for me to keep my beard healthy, tamed and avoid being UNRULY!
I really like The Bro fragrance Beard Oil. It smells fresh and clean and not overpowering. My beard feels supple and manageable when I have it on.
The Bro Beard Butter gives my beard a shine and mild hold that allows me to get the style I've been looking for!"
Carlos Vela | King City, CA | November 2020
___________
"All my life I grew up with a bald dad and bald uncles. Facial hair, however, was another story. These men have always had nice beards, but I never understood what it took for them to maintain their beards until recently.
Now dating a man with a nice full beard, who uses The Unruly Beard | Beard Care Co. products, I get to see (and smell) what it takes to maintain a healthy, full beard -- and let me tell you ladies, I CANNOT and I REFUSE to get my hands and nose out of his beard. It smells amazing and feels amazing! I know what I'm buying my dad and uncles for the holidays!"
Alejandra Cossio | San José, CA | November 2020
___________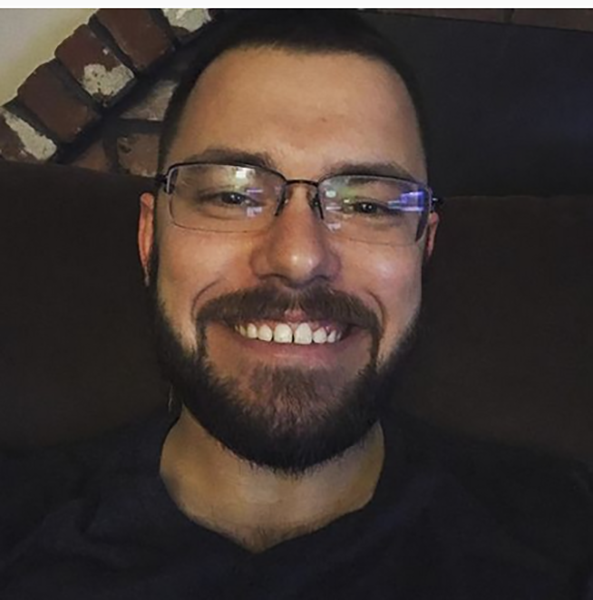 "Taking care of myself has always been a big priority. I'm a dad, a husband, and everyone relies on me to be at my best. It sounds funny, but finding good beard products is more difficult than one might expect. It's important that the products I use come from sustainable sources, are made here in the USA, and are supported by a company who feels compassionate about their brand. Which is why I use The Unruly Beard | Beard Care Co.'s beard butter and oil. The butter leaves my beard manageable, and oil keeps it shining and kills the itch. With plenty of scents that aren't too overpowering, I can use them around my wife and kids, who are highly sensitive to certain scents.
The products give me confidence so I can always look and feel my best. Which is another big reason I use The Unruly Beard | Beard Care Co. products. They support causes like breast cancer awareness and Movember; a cause near and dear to my heart for their work with suicide prevention and prostrate cancer awareness - things of which I'm all too aware.
As a man, it's important to realize we have to take care of ourselves mentally and physically. Having a healthy beard has many benefits; you learn discipline for the maintenance, look more distinguished, and secretly feed your inner primal instincts we've had for millennia."
Steve Passaglia | Concord, CA | November 2020